Travel terms and conditions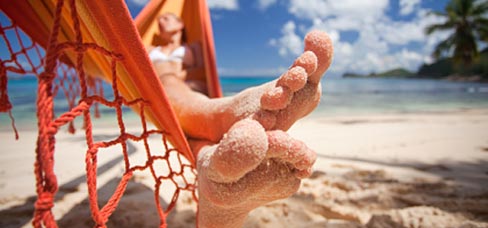 Terms and conditions
These general terms and conditions ("T&Cs") apply between you ("You" or the "Customer") and OY SRG Finland AB ("We" or "Us"), the operator of the booking portal en-en.mytrip.com (hereinafter referred to as the "Portal"). It is requested that You read these T&Cs carefully prior to using the Portal. By using the Portal, You agree to these T&Cs. If You do not accept these T&Cs, We ask that You refrain from using the Portal and exit the website.
You must be at least 18 years of age and act in your role as a private consumer to make a booking on the Portal. A private consumer is, as opposed to a business, a natural person who enters into a legal transaction for purposes which are predominantly outside its commercial and/or self-employed activities.
The operator of the Portal and your contractual partner for using the Portal is:
OY SRG FINLAND AB (Mytrip)
PL 720
00101 HELSINKI-FINLAND

E-mail: customerservice@Mytrip.support
Telephone: +44 203 455 03 90
The T&Cs are set out as follows:
Table of content
APPENDIX 1 – FEES FOR ADMINISTRATIVE ASSISTANCE 
APPENDIX 1 – FEES FOR ADMINISTRATIVE ASSISTANCE

Service fees

15 EUR per passenger 

For requests to find an alternative flight option beyond the one already offered by the airline, in the event of a timetable change or cancellation by the airline (see section 3.4).

40 EUR per passenger

For changes or cancellations requested by you, as well as for manual assistance such as making a new booking or adding passengers (see section 3.5).

65 EUR per passenger

Only applies to refund inquiries requested after the original departure date in case of non-appearance for or non-attendance of the flight (see section 3.6).

*All prices include VAT

Please note that any change and/or refund is subject to the airlines conditions and airline fare rules. Additional fees of the airlines may be incurred. We, as intermediary, have no influence thereon.

If the desired change leads to a more expensive ticket or if the change leads to the passenger no longer having a right to a special price, You must bear such costs yourself.